CREATE YOUR OWN WORK UNIFORM
Whether you work in a creative industry or not most workplaces are moving the 'Casual Friday' rule to every day, loosening up the dress codes and letting go of the corporate uniform. Although just like 'free dress' day at school the novelty is fun to begin with but cut to day three of picking an outfit pre-sunrise (and pre-coffee) and you're begging for standardised uniforms to take the guesswork out of your morning routine.
Creating your own work capsule wardrobe, or 'uniform' is a great way to smooth out your morning prep and ensure that you leave the house cool, calm and collected rather than dreary and disheveled. There's no beating the classic Shirt & Pant combo for work but it's all about how you make it your own. Personally I like to mix it up with subtle differences in texture or print. Here I have built my outfit around these classic Zimmermann pants in a broderie anglaise cotton.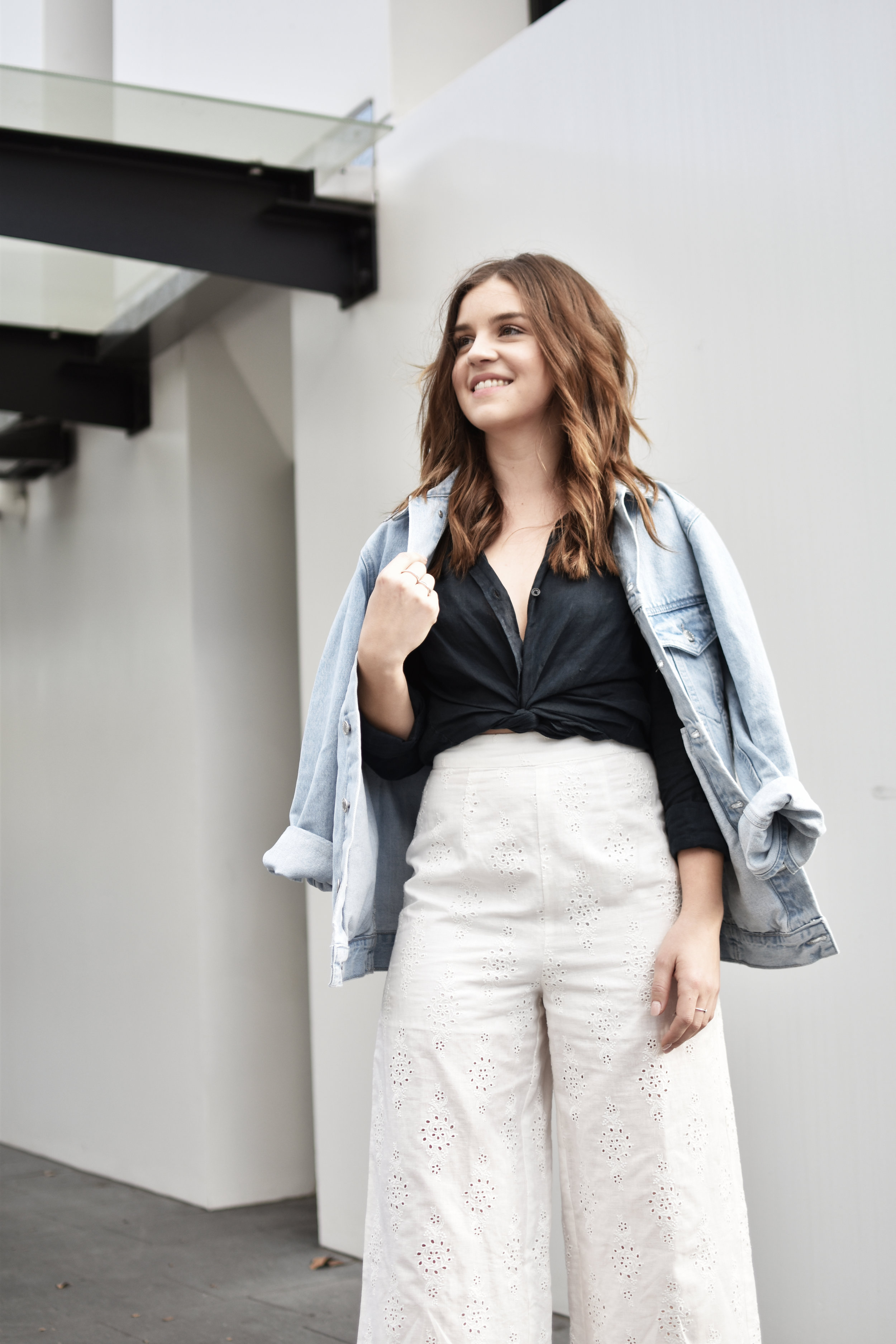 Don't be afraid to try
the unexpected.
See if there is a way that you can put a twist on the 'expected' way of wearing something. Can you roll a cuff, manipulate a collar line or create an interesting tuck feature like this knot twist.
Another way of mixing it up is by throwing in a surprising element like this boxy denim jacket by Assembly Label. I love how it's 'boyfriend' fit contrasts with the femininity of the pants and gives the outfit a more relaxed vibe. Then to ensure that the look doesn't err on being too casual, I opted for some black mules with ringlet hardware which play off the cutout material of the pant.